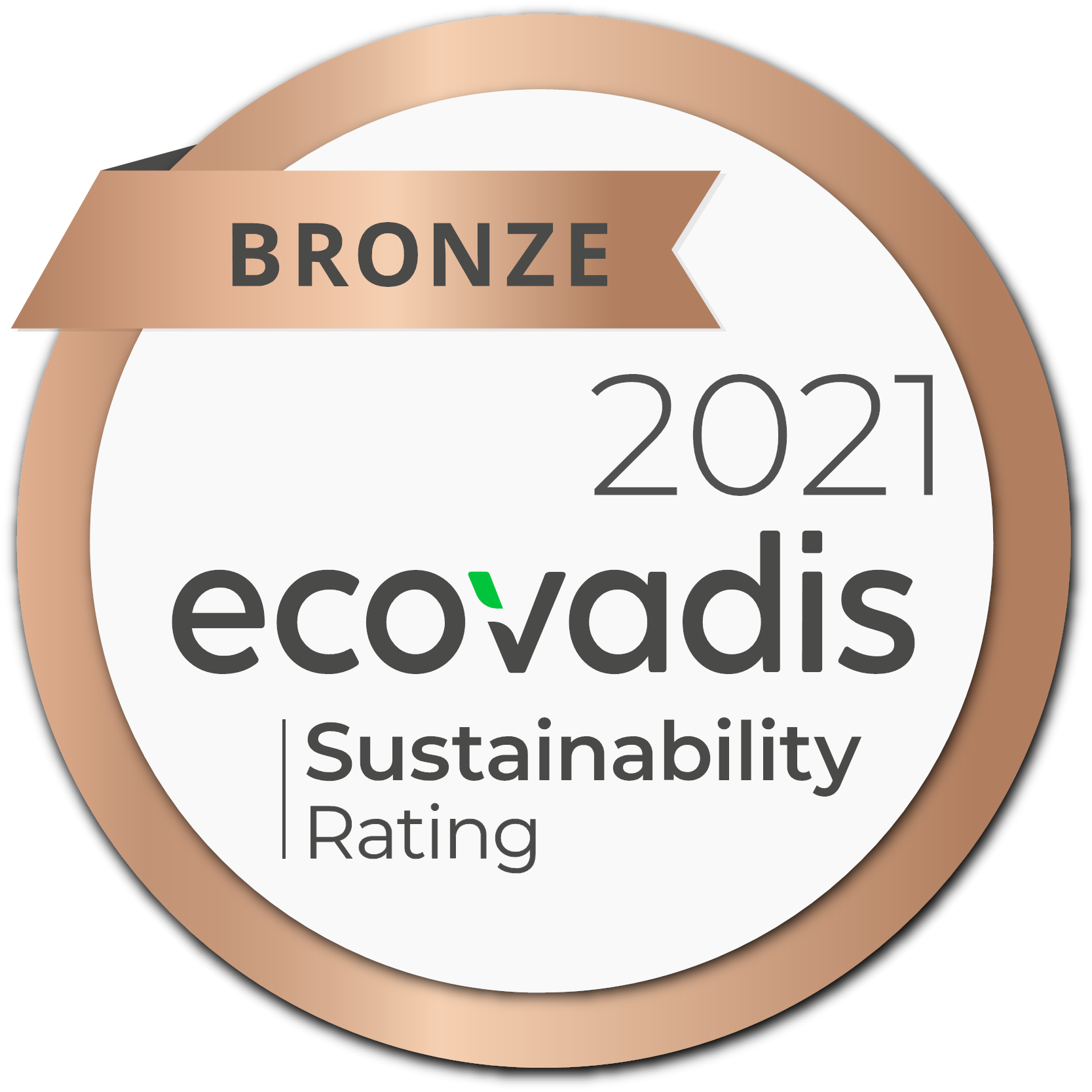 Where we are; 
In November 2021 Natura Aromatik was awarded the EcoVadis bronze medal in recognition of our sustainability efforts and initiatives. This assessment was based on our very first submission of our standards and documentation and was done within only two weeks after finishing the SEDEX audit, for which we received full compliance confirmation in September 2021.

What it is;
EcoVadis is a sustainability rating provider, that helps Natura Aromatik manage our customer and suppliers network by sharing our performance with our customers (and other stakeholders) and monitor the performance of our suppliers with respect to the sustainable business practices that are core aspect of Natura Aromatik's approach to doing business..
Why it matters; 
By partnering with our customers and suppliers and align ourselves with the universal EcoVadis standard, we are able to collectively improve the performance of the Flavor and Fragrances supply chain by focusing on reducing our environmental footprint, provide a positive social impact on the communities we operate in and be completely transparent about our performance in the areas we need to improve in.  
Keeping our eye on the target; 
Natura Aromatik strives to becoming a sustainability leader as Indonesian producer of natural ingredients for the Flavor and Fragrances (F&F) Industry, by offering high quality natural aroma chemicals, essential oils and extracts in sustainable, ethical and transparent manner. 

The journey toward sustainability leadership requires a multi-pronged ESG approach that is now bearing fruits in 2021. We are looking forward to leveraging our current position in sustainability, ethical business practices and traceability and  collaborate with our customers and suppliers to transform the Supply Chain for the F&F Industry in Indonesia. 
Onward and Upward !